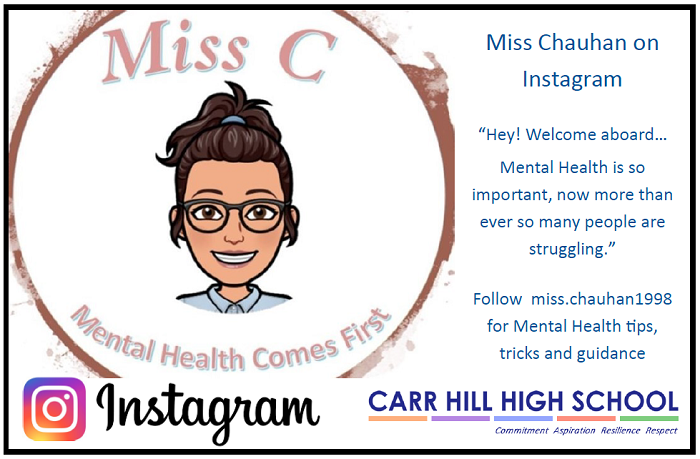 Miss Chauhan, Maths teacher and Mental Health Champion, has set up a new Instagram account devoted to Mental Health, with tips, tricks and guidance to help cope with the change in circumstances and remote learning. Mental Health is so important and now, more than ever, so many people are struggling.
Click here to find out more about the Instagram account and follow - Miss Chauhan on Instagram
Daily Schedule
Miss Chauhan has created a handy Daily Schedule which students can use to note down everything that is expected of them that day, making sure everything is organised and keeping students motivated. Remote Learning can certainly be confusing, so using this template could be extremely helpful -
Miss Chauhan writes "Take the day step by step, don't think about everything you have to do the whole day. Take it lesson by lesson, task by task, and soon you'll have it all done."
Tools to help with students Mental Health, during this difficult time, can be found here - Student Wellbeing