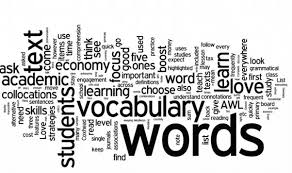 Carr Hill High School has started the new academic year with a strong focus on raising the profile of the importance of literacy and reading amongst all students via a whole school initiative.
Staff have created a list of 100 cross- curricular Tier 2 words which have been complied by faculty leaders. Teachers will actively use the 100 words, which include words such as 'analyse', 'infrastructure', ''legislate' and 'sufficient', in lessons to help students improve their understanding and use of language.
There will also be a 'Word of the Week', taken from the 100 word list, which will appear around the school, on social media and within the eletter. The Word of the Week will include a definition of the word, an example of how it could be used in a sentence, other words that could be used in its place, the origin of the word and the French and Spanish for the word.
Assistant Headteacher Mr Morton said: "This initiative will play a vital part in helping our students to further develop their literacy and reading ability which will help students to improve learning across all subjects."